"Accept what you went through. Be grateful for every experience, every feeling, every pain because at first you were TOUGH, now you are STRONG!"

Name: Tony Di Giovanni
Age: 45
City: Port Coquitlam, B.C.
What was your diagnosis? Acute Promyelocytic Leukemia (APL)
What year & age at the time: July 2009, I was 39 years old at the time.
Current medical status? In Remission, 6 years.
WHAT WAS YOUR LIFE LIKE BEFORE YOUR DIAGNOSIS?
It seems like a lifetime ago now. Thinking back my cancer journey feels like I was watching a black and white movie. The characters are all recognizable but there is something just not right with the picture. I remember a time when the things I defined as important were my career, getting ahead, working long hard hours to show others who I was, accumulating wealth and things and being popular and social. Not that these pursuits are entirely wayward or wrong but I definitely lacked moderation in the time and energy I put into attaining them.
"My heart was my work, my social network and me! What was my life before cancer? Misguided."
WHAT WAS YOUR IMMEDIATE RESPONSE TO YOUR DIAGNOSIS?
Do you remember watching Charlie Brown as a child? Remember when the teacher would speak to the kids in class and all you would hear was "Whaa, waaa, waaa, waaa, waa!" Well that's exactly what I heard the doctor saying right after the word "Leukemia". It was a surreal, out of body experience. I could hear words coming out of his mouth, but they had no meaning to me. The only thing echoing in my head was the word "Leukemia"!
…that is when I met my demons and shook their hands
After the initial shock, I began to take stock of my life, each and every moment of it. I realized rather quickly that I might not have as much time left here on this earth to do all the things I had always wanted to do. I am not a religious man and I had no faith to lean on so I made the decision rather quickly that I would make every effort, starting immediately, to be happy with whatever time I had left. No matter what I had to go through, for however long, I would make sure to be as happy and positive as I could possibly be.
HOW WAS YOUR SUPPORT SYSTEM WHILE YOU WERE FIGHTING?
I was very fortunate to have an amazing group of friends and family by my side every step of my journey. Starting from day 1. Within hours of my diagnosis my best friend Rhonda from Calgary was already in Vancouver by my side and my parents were only hours away en route from Toronto and would be with me shortly thereafter.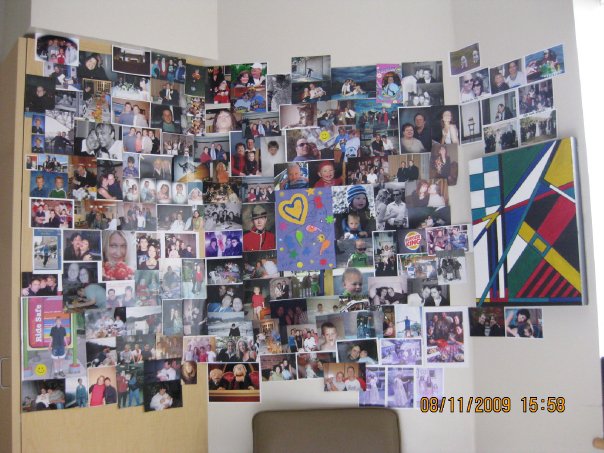 I started asking friends to bring pictures of themselves and stick them on my wall so that every time I woke up I would see their smiling faces and I would feel better,and they did, so many that I almost covered an entire wall with a beautiful friend collage.
"I believe that your support system when you are sick is just as important as the medicine you are taking to make you feel better. I am convinced of this. It's amazing how much the body can help in the healing process if it is nourished emotionally."
HOW DID YOU KEEP YOURSELF OCCUPIED AND POSITIVE DURING TREATMENT?
When I wasn't taking tests or getting bone marrow aspirates or lumbar punctures done I was visiting with family and friends or sleeping, a lot. I was neutropenic a lot and did not have as much energy as I was accustomed to having. . Not wanting to forget the change of mind, soul and heart I was experiencing daily, I decided to start journaling.
HOW IS LIFE DIFFERENT FOR YOU NOW POST DIAGNOSIS?
I feel like it has put my life into perspective. I can see things, a lot of things, differently now. My priorities have reorganized and refocused themselves. My family and those closest to me now come first. My health takes a very high priority in my daily routine. I still give 110% at work and I enjoy what I do but it no longer defines me and it no longer controls me.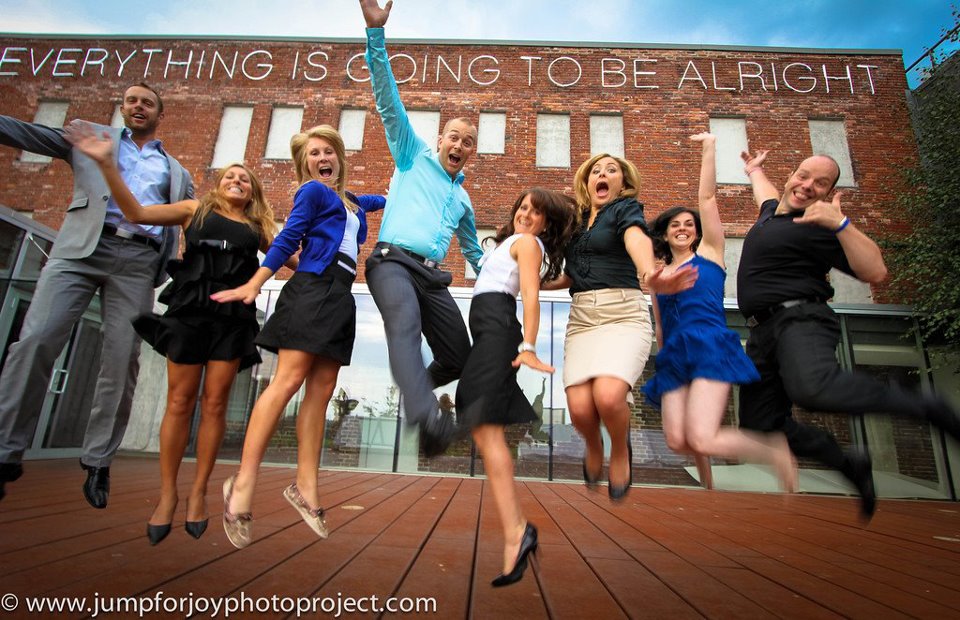 I am good at what I do and I enjoy it but it is no longer what defines me. I am a son!  I am good friend! I am a loving partner! I am a runner and a triathlete!
I started running with Team In Training and the Leukemia and Lymphoma Society to give back when I went into remission.  I could not let the joy I felt go unchecked. With advocacy and fundraising as my goals I started running first half marathons, then full marathons, then triathlons and century rides and finally ultra marathons. Altogether I completed over 40 events and raised money and awareness for leukemia research and other worthwhile charities.
My life is now about giving back and making this world place a better place.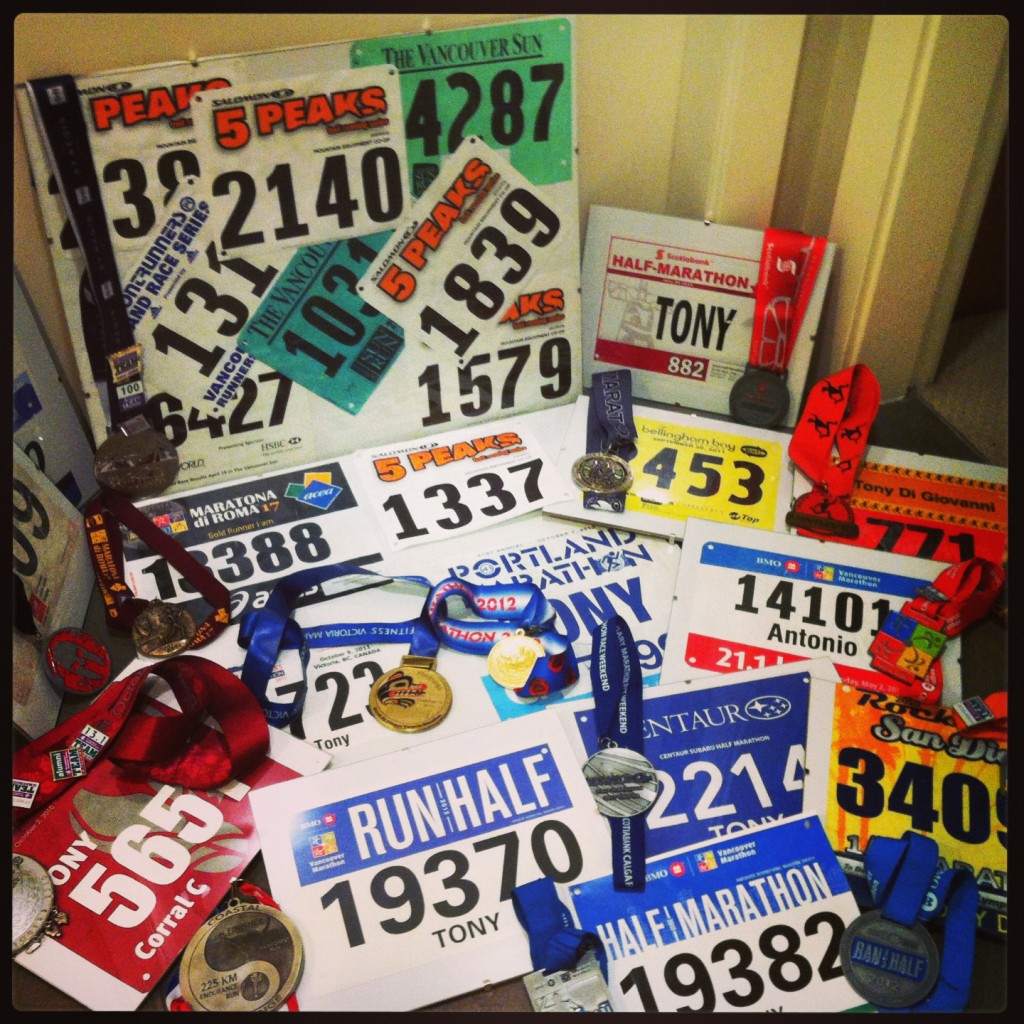 WHAT IS/WAS THE TOUGHEST ITEM(S) YOU'VE HAD TO DEAL WITH AFTER CANCER?
The toughest part about surviving a cancer diagnosis and treatment for me was the "getting back to normal" struggle. It took a good while for me to wrap my head around having survived what just happened to me.
I would find myself, for no reason whatsoever, spontaneously sobbing like a little child.
I remember just months after getting my remission diagnosis I would find myself, for no reason whatsoever, spontaneously sobbing like a little child. I honestly thought I was going crazy. My hematologist suggested I see a psychiatrist and so I did. I was glad to hear that what I was experiencing was not abnormal. It was merely my mind, finally being able to relax after such a traumatic and intense period of time, and finally catching up to what my body had just experienced. It was actually a good thing to cry and to let it all out….and so I did. When I allowed myself to feel all that emotion I was able to put it behind me.
Having freed myself of that survivors guilt I was able to then dedicate myself to my running and my family and my friends. Don't be afraid to show your emotions….it's a good thing!!
WHAT IS ONE MESSAGE YOU WOULD LIKE TO GIVE TO OTHER SURVIVORS?
Accept what you went through. Be grateful for every experience, every feeling, every pain because at first you were TOUGH, now you are STRONG!
FAVOURITE QUOTE
You gain strength, courage and confidence by every experience in which you really stop to look fear in the face. You are able to say to yourself, 'I have lived through this horror. I can take the next thing that comes along.' You must do the thing you think you cannot do."

Eleanor Roesevelt