Our list of top 10 podcasts to help heal the mind, body, and spirit. Warning! You may not be able to take your headphones off.

One of the best and most powerful mediums to eject, engage and connect with your own thoughts is through podcasts. We are so happy that this form of digital media has made a comeback, in a BIG way. You can now find a podcast on almost any subject imaginable, especially in the area of self-help. When it comes to repowering, reprogramming and recharging the mind you may find yourself overwhelmed with all the options out there, so we've done the dirty work and narrowed it down for you.
Whether you are a cancer patient or survivor we are positive you will love these.
TOP 10 PODCASTS

(in no particular order)
1. Good Life Project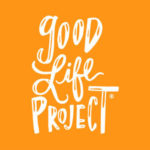 Inspirational, intimate and disarmingly-unfiltered conversations about living a fully-engaged, fiercely-connected and meaning-drenched life. From iconic world-shakers like Elizabeth Gilbert, Brene Brown, Sir Ken Robinson, Seth Godin and Gretchen Rubin to everyday guests, every story matters.
2. The Daily Boost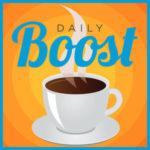 Need Motivation? The best daily motivation is The Daily Boost! Find out what makes you happy! Reduce your stress! Get inspired! Master life skills like lifestyle design, balance, communication, career advancement and enjoy more success. The Daily Boost is the world's most popular daily motivation program. Scott Smith delivers a unique, straight talking, real, very funny, and extremely effective strategies that will give you amazing results! The Daily Boost has been iTunes top ranked self-help program since 2004 – give it a listen and find out why so many people around the world make The Daily Boost part their day… every day. The Daily Boost – on iTunes
3. The School of Greatness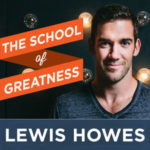 Lewis Howes is an NYT bestselling author, lifestyle entrepreneur, former pro athlete and world record holder in football. The goal of the School of Greatness is to share inspiring stories from the most brilliant business minds, world class athletes and influential celebrities on the planet; to help you find out what makes great people great.
The School of Greatness – on iTunes
4. The Marie Forleo Podcast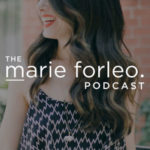 Named by Oprah as a thought leader for the next generation Marie Forleo's goal is to help you become the person you most want to be. In this show, Marie and her guests share actionable strategies for greater happiness, success, motivation, creativity, productivity, love, health, contribution and fulfillment — often with a lot of laughs. From business, marketing and career advice, to tackling failure, disappointment and fear, to philanthropy and doing our part to make the world a more loving, just and equitable place.
The Marie Forleo podcast – on iTunes
5. The ManTalks Podcast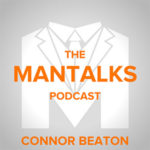 One of my favourite podcast and as popular amongst women as men, Connor Beaton and the ManTalks crew introduce us to self-motivated men. Come learn from a diverse mix of experienced mentors on how to be better Fathers, Husbands, Boyfriends, Brothers, Leaders and Entrepreneurs. Interviews have included the world's best professional and academic minds, scientists, relationship experts, entrepreneurs, bestselling authors, and other inspiring men. This show will make you a better Father, Husband, Boyfriend, Brother, Leader, Entrepreneur — overall — a better man
The ManTalks podcast – on iTunes
6. Your Kickass Life Podcast
Join Andrea Owen, life coach and author, as she serves up self-help in an easy-to-digest way that is also practical and implementable. Andrea brings you guests as well as solo episodes on topics such as perfectionism, the inner-critic, courage, and more.
Your Kickass Life Podcast – on iTunes 
7. Happier with Gretchen Rubin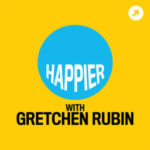 Gretchen Rubin is HAPPIER, and she wants you to be happier too. The #1 bestselling author of The Happiness Project and Better Than Before gets more personal than ever as she brings her practical, manageable advice about happiness and good habits to this lively, thought-provoking podcast. Gretchen's cohost and guinea pig is her younger sister, Elizabeth Craft, a TV writer and producer living in Los Angeles, who (lovingly) refers to Gretchen as her happiness bully.
Happier with Gretchen Rubin – on iTunes
8. The Unbeatable Mind Podcast with Mark Divine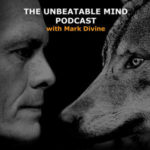 For those looking to combine mental and physical strenght. Mark Divine is the founder of SEALFFIT and Unbeatable Mind and the host of the Unbeatable Mind podcast. Mark is a Retired Navy SEAL Commander, NYT Best Selling author, speaker and entrepreneur. The podcast deals with a wide variety of subjects, from philosophical, emotional and meta-physical to self defense, fitness and elite physical performance. They all form a part of Mark's 5 mountain training path to develop your Mental, Physical, Emotional, Intuitive, and Kokoro (Heart) self.
The Unbeatable Mind Podcast with Mark Diving – on iTunes
9. Operation Self Reset by Jake Nawrocki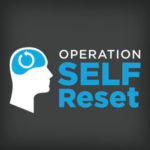 Do you wish you were smarter, successful, happier, had more confidence, enjoyed life, had better relationships, better health, lived your dreams, took some more risks, didn't mind failing, had a positive attitude, loved more, helped more, and just become more of who you should be? Then I suggest you join the other 2.8M subscribers to find out how to reset your life. This podcast is basically self-help 101. Changing your life is hard, but if you really want to change you can just by finding and pressing your reset button!
Operation Self Reset – on iTunes
10. Ever Forward by Chase Chewning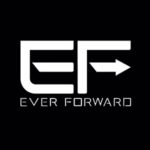 Ever Forward Radio is a platform devoted to help you build a life that propels you forward. Each week, you will hear a message or an interview from the leaders of the modern industries of fitness, entrepreneurship, health and wellness, self-help, philanthropy, technology and so much more. Your host, Chase Chewning is an Army veteran and certified health coach. With his BS in Exercise Science, MS in Health Promotion Management and extensive knowledge of all things health, wellness, fitness and entrepreneurship he continues to train and coach people on a daily basis.
Know of a podcast you think we should feature. Leave us a comment or email us at stories.project5ive@gmail.com