"…I live life to the fullest as I know that anything can creep up on you. I try to live in the now."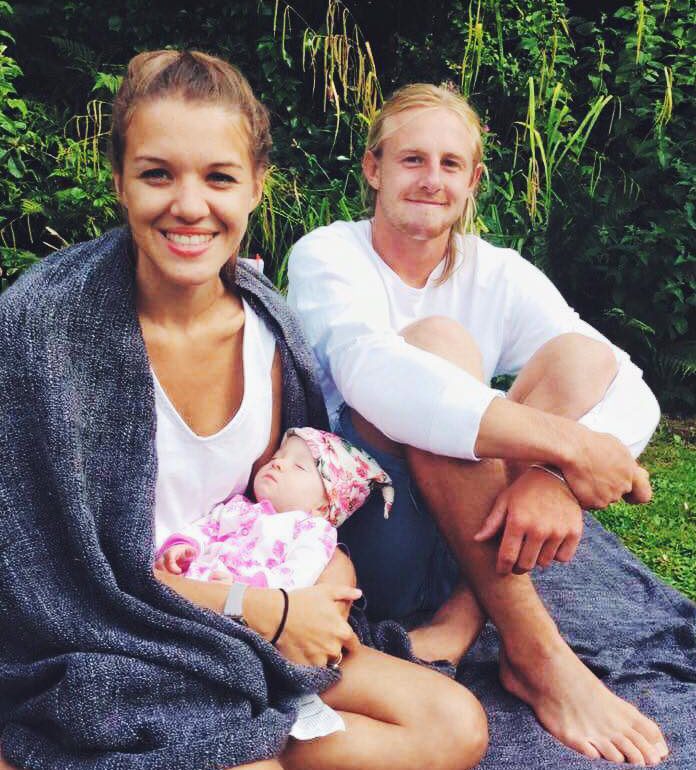 Name: Georgia Sage
Age: 22
City: Cornwall, England
What was your diagnosis? Hodgkin's Lymphoma
What year & age at the time: 2012, I was 17
Current medical status? Remission
WHAT WAS YOUR LIFE LIKE BEFORE YOUR DIAGNOSIS?
Before I was diagnosed my life was pretty average (if there is such a thing) the most important things to me were friends, my social life and finishing college. I'd been diagnosed with Poly Cystic Kidneys when i was 13 so I was used to being in and out of hospital and attributed many of my later symptoms to that.
WHAT WAS YOUR IMMEDIATE RESPONSE TO YOUR DIAGNOSIS?
Oh Sh*t! haha. My first worry was my mum, she was sat next to me and i knew that it would hit her harder than myself. I can especial understand that now that I'm a mother. My mum noticed a lump on my neck, being a nurse she knew it didn't look right and played it down not to worry me. I had a biopsy and was referred to the hematologist/oncologist. I still wasn't expecting it to be cancer, so when they told me it was, that was a total shock.
…I remember thinking I could still go on holidays next month and then the doctor started talking about survival rates and loosing my hair, that's when it really sank in.
HOW WAS YOUR SUPPORT SYSTEM WHILE YOU WERE FIGHTING?
Amazing, i think the fact that i was still classed as a child helped. It meant I had a lot more support from charities and I was able to be treated in my own private room. Of course my family was a huge support. My mom is a nurse so she was my go to for everything. My younger siblings struggled with my diagnosis and watching me get sick as I was always the older bossy sister.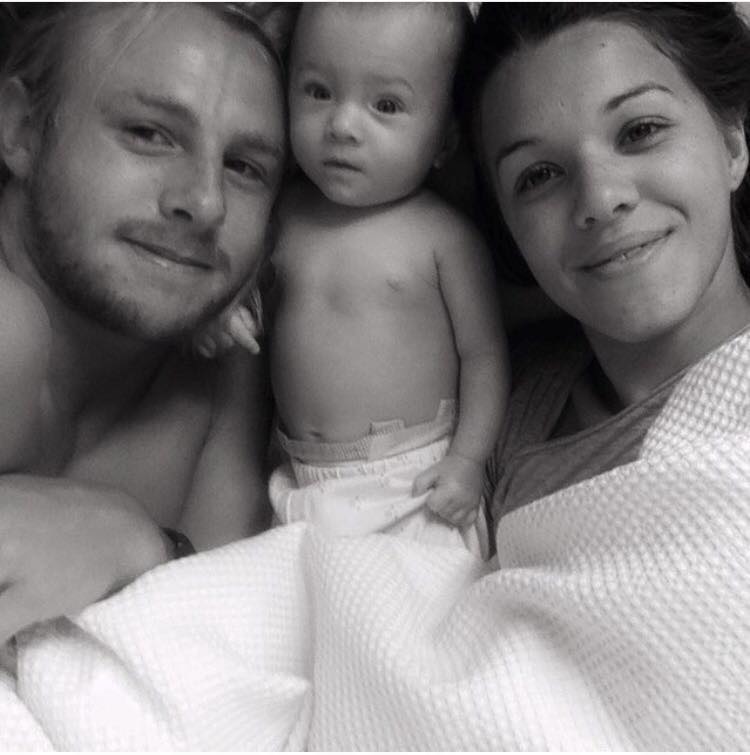 HOW DID YOU KEEP YOURSELF OCCUPIED AND POSITIVE DURING TREATMENT?
It's hard to do things when you're sick and my chemo was pretty intense, but i tried to do everything to the max and enjoy life when I was having a good day. I turned 18 in the middle of my treatment and went out partying. I still wanted to feel like a normal teenager, I would rebel but also spend days getting into a good book, painting, or just being with my family. I never let cancer get to me, I don't think I cried once as I wanted to stay as "mentally" strong as possible because I knew my body wasn't.
HOW IS LIFE DIFFERENT FOR YOU NOW POST DIAGNOSIS?
In a way I am a lot more easy going. I live life to the fullest as i know that anything can creep up on you. I try to live for the now. I am cautious about my illness, always checking for symptoms, perhaps bit of a hypochondriac. I struggle to sympathize with others, especially if they are complaining over little things but I'm working on that, I understand that everyone's struggle is their own, no matter how big or small.
I feel like I've accomplished something, fought and survived through a hard time. Its shown me that there is more to life, so much to see. When your life is threatened you look at things in a different way, see all the beauty that you may miss.
WHAT IS/WAS THE TOUGHEST ITEM(S) YOU'VE HAD TO DEAL WITH SINCE DIAGNOSIS AND HOW HAVE YOU HANDLED IT?
I became very depressed after my treatment, I had many withdrawal symptoms from the chemotherapy and other drugs I was on. It was something I really didn't expect, I though I would be overjoyed that I had come out on the other side, but I actually felt quite lost for a while. Eventually I found my new normal and  ways to cope with my symptoms. Friends and family got me through.
WHAT IS THE ONE THING YOU ARE TRULY PASSIONATE ABOUT RIGHT NOW?
My family. I now have a beautiful daughter who was born three month premature at 28 weeks. She only weighed 1lb 6oz at birth and was very sick for a while, but is know a happy feisty one year old, keeping me on my toes.
WHAT IS ONE MESSAGE YOU WOULD LIKE TO GIVE TO OTHER SURVIVORS?
Life is what you make of it. There is always someone worse off than you. Cancer sucks but you are strong, it teaches you lessons and shapes you as a person, keep fighting!
FAVOURITE QUOTE
I may not be lucky but i am definitely blessed.
For more inspiration follow Georgia on Instagram
Instagram: @sageandnellie